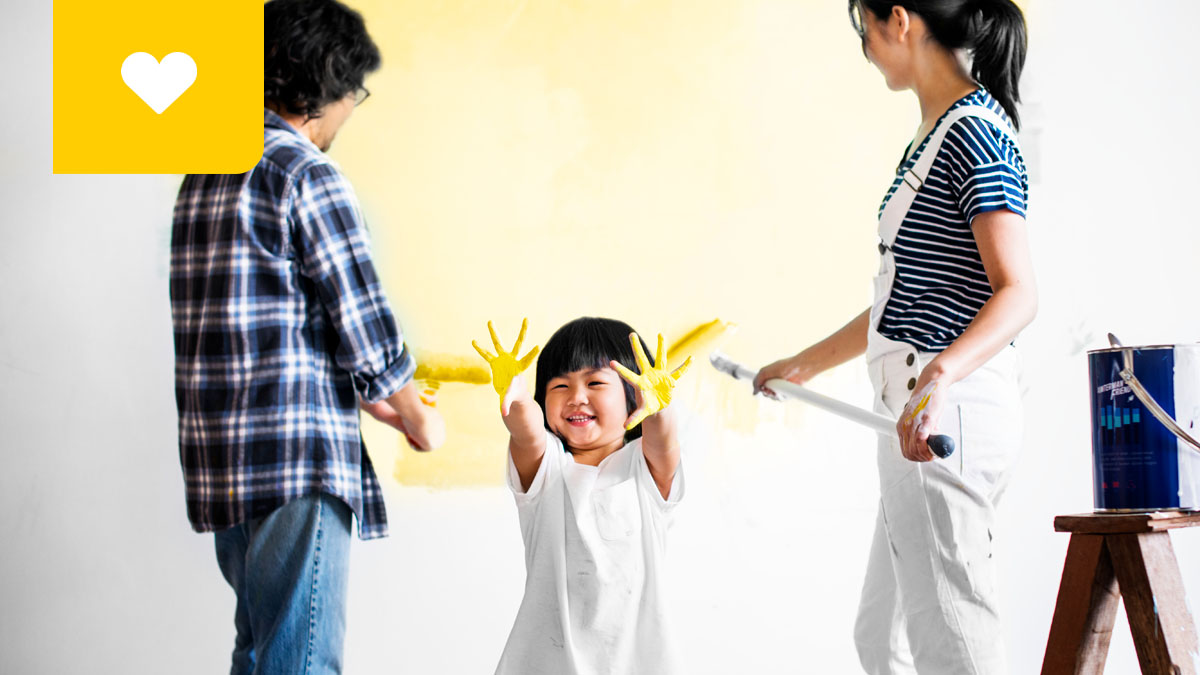 What Do Condo Fees Cover?
In recent years, condominiums have become the home of choice for many seasoned property investors and first-time homebuyers across Canada. Condominiums offer a convenient and manageable way of living, paired with great amenities, and topped with a sense of community. However, this lifestyle has a price, and you, as the homeowner, must be aware of what exactly that price is.
You aren't quite off the hook once you purchase your condominium. Yes, this is a big step, and you should be proud of this milestone, but you must be aware and prepared for the recurring costs that come with owning a condominium - and those are the condo fees.
This blog article outlines what condo fees cover and do not cover when you do pay these condo fees, where your money goes and lastly, we will break down typical Property Management jargon into easy-to-understand definitions.
What are you waiting for, let's get started!
What are condo fees?
Before we can understand what, our condo fees cover, we must understand what they are. In a nutshell, condo fees (or condominium contributions) are monthly contributions by Owners that contribute towards the maintenance and upkeep of your community.
The budget (containing your condo fee) is approved and sent out by your community's Board of Directors 30 days in advance of each fiscal year. This agreed-upon monthly contribution by your Board of Directors is non-negotiable and not optional, they are the law.
As with most operations, it is common (and most likely guaranteed) that your condo maintenance fee will increase year over year.
Interested in learning more about condo fees? Check out our blog post "Condo Fees: What you should know"
Please note: Your Property Management company does not raise these fees on a yearly basis, fees are agreed upon by the Board of Directors.
What DO condo fees cover?
It's time to answer the burning question, what do condo fees cover? In Alberta and Ontario, there are two funds that every Condo Board must cover, the operating fund and the reserve fund.
1. The operating fund
The operating fund is a portion of the overall operating budget which is used to pay for common expenses that maintain the building or occur on a regular basis. These expected expenses can occur daily, weekly, or monthly. Depending on the type of condominium, common expenses that can be covered by the operating fund can include:
Maintenance

Common area maintenance, electrical maintenance, etc.



Building Insurance

Lobbies, hallways, elevator repairs, etc.



Amenities

Gym, pool maintenance, etc.



Concierge

Wages for concierge and security staff.



Administration costs

Audit/legal, bank changes, etc.




Utilities

Electricity, garbage disposal, etc.



Grounds maintenance

Landscaping, road repairs, snow removal, etc.




2. The reserve fund
A portion of your condo fee is set aside in a reserve fund, also known as the Contingency Reserve Fund. This is a savings account every condo board must maintain to cover the cost of major works or other significant emergency items such as roof replacements or other major necessary renovations.
New developments are required to allocate 10% of the operating budget to the reserve fund. These developments are then required to complete a reserve study every three years moving forward by a qualified engineer. These studies are necessary to assess the amount needed to pay for any major future repairs and expected replacements. Though these expenses aren't as common as the operating fund expenses, they are just as important for the future well-being of your Community.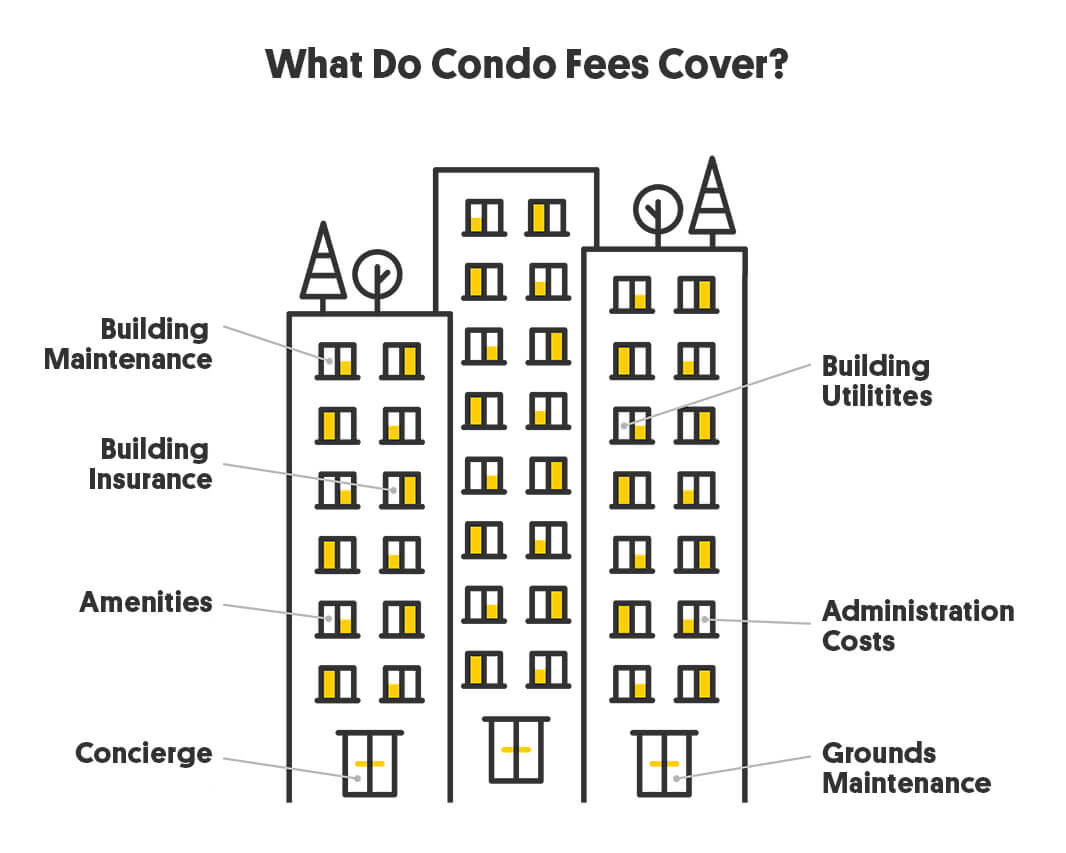 What DON'T condo fees cover?
1. Property taxes
Please note, your monthly condo fees do not include your property taxes. In Alberta and Ontario, property taxes are determined by your municipality, not your Property Management company.
To better understand your personal property tax circumstance, it is best to consult your accountant or CPA.
2. Personal property
Yes, it is true you pay for insurance in your condo fees, however, the insurance paid through condo fees do not cover your personal property. The condo fee insurance only covers common areas of the property such as lobbies, hallways, elevators, etc.
As a tenant/owner you will need to purchase condo insurance to protect your unit, its content, and your personal belongings.
Are condo fees monthly?
Typically, it is expected that you pay condo fee contributions monthly to the condo corporation. As mentioned, these monthly payments pay for regular maintenance expenses such as snow removal, elevator maintenance, amenities, landscaping etc.
Condo fees are the fees unit owners pay to maintain and repair the condominiums' common elements. When we say "common elements" we are referring to everything in a condominium that isn't a unit.
Lastly, to reiterate, condo fees are non-negotiable and not optional. These are agreed-upon monthly contributions by your Board of Directors, not your Property Management company. If you have questions about your monthly payments, please contact your Board of Directors.
Interested in learning more about the legal framework that all condo corporations must adhere to?
Bonus: Common Property Management & condo fee jargon
We hear these terms all the time when speaking about condo fees and Property Management in Canada, but what exactly does it mean?
Condo Corporation - A condo corporation is a legal entity that represents and governs the Condo property.
Reserve Fund - A savings account every condo board must maintain to cover the cost of major works or other significant items and major repairs such as a roof replacement or other necessary renovations.
Condo - A building structure is divided into several units that are separately owned.
Condo Fee - Monthly contributions by Owners that contribute towards the maintenance and upkeep of your community.
Condominium Contributions - Synonymous with Condo Fee and Common Expense Fee (all terms can be used interchangeably).
Unit Factors - Unit Factors are set by a developer when a condominium is built. In a conventional condominium, they are typically based on the size of the units. The larger the unit, the more unit factors an owner has. The smaller the unit, the less an owner has. The purpose of unit factors is to determine a condo owner's share of condominium contributions (fees) and voting rights. Condo factors are only in Alberta, not Ontario or BC.
Grounds Maintenance - This aspect of maintenance focuses on maintaining a property's outdoor area neat and presentable.
Maintenance - Activities performed to maintain the functionality of the Community i.e., cleaning, electrical maintenance, routine repair, etc.
Amenities - Desired or valuable features of a Community i.e., fitness facility, indoor pools, bike storage, etc.
Assets - Everything your property owns.
Liabilities - Everything your property owes.
Equity- The remaining value after subtracting your liabilities (what you owe) from your assets (what you own).
Conclusion
As you realize now, condo fees are a key element to consider when purchasing your home. Hopefully, you feel more confident in your understanding of what condo fees cover and don't cover and your basic understanding of Property Management terminology.
At Tribe, we're on a mission to build happier and healthier communities through connection and education and help Condo Boards and owners understand the important aspects of Property Management.