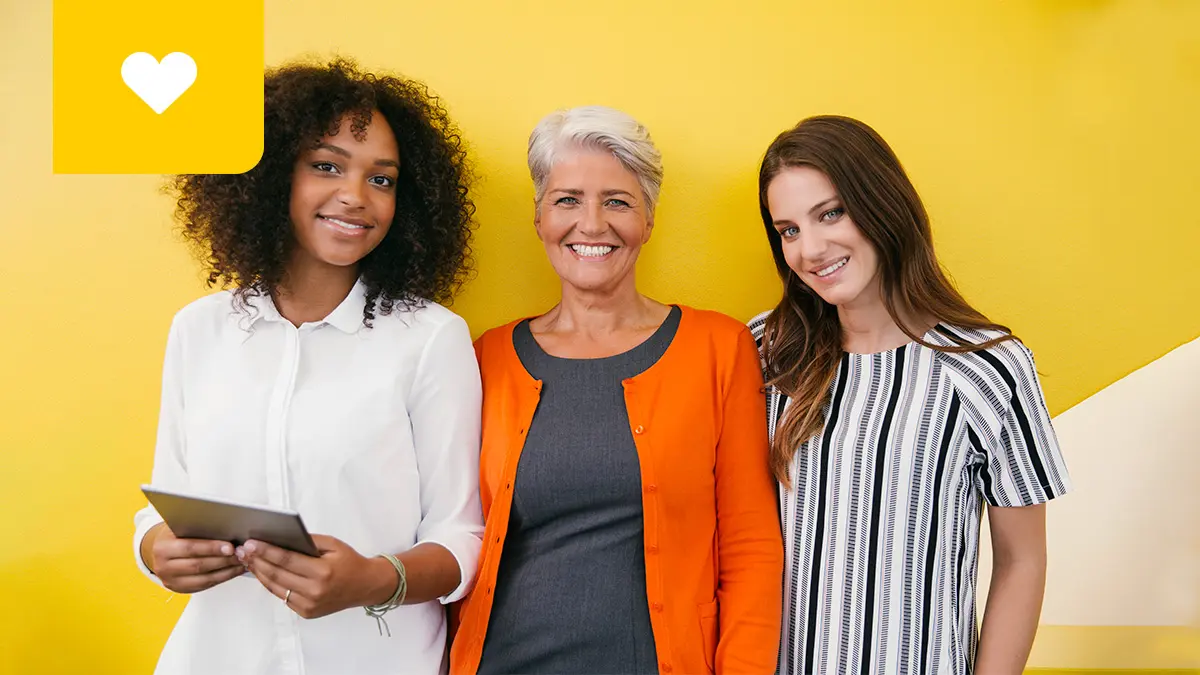 Characteristics of a Successful Strata Council
What defines the success of a Strata Council? To us, it is a group of people working together to ensure a Community is taken care of by making decisions that positively impact the entire Community. Many elements define the success of the Strata Council, including designated expectations between Members and Owners.
In this blog, we dive deep into the various factors that determine a balanced yet collaborative relationship between the Strata Council and its Community, which ultimately contributes to the success of a Strata Council.
What is a Strata Council?
A Strata Council typically consists of 3-7 volunteer members (depending on bylaws) within a Community who work together to oversee day-to-day operations and govern the Strata Corporation on behalf of its Owners.
It is the responsibility of a Strata Council to protect the investment and interests of all the Owners and to take necessary steps to elevate community living within a multi-family environment while acting within the guidelines of the Strata Property Act.
Role and purpose of the Strata Council
The Strata Council holds clear and distinct responsibilities, such as being responsible for ensuring that its obligations under the Strata Property Act are fulfilled. The Strata Property Act states that the Strata Councils "exercise the powers and perform the duties of the strata corporation, including the enforcement of bylaws and rules." The Strata Council acts in the best interest of the Strata Corporation and makes financial and operational decisions based on the well-being of the Community and good faith.
Many Strata Corporations choose to hire a Property Management company to help them with the community's daily operations, including financial management, bylaw enforcement, and compliance with the Strata Property Act. To ensure this relationship is successful, it's important to have roles and responsibilities that are clearly defined and understood.
What makes a Strata Council great?
1. Good ole' fashioned communication
To foster any long-lasting relationship, two-way communication is key and the same goes for a successfully functional Council.
The recipe for successful communication within a Strata Council is simple; one-part clear communication, one-part transparency and one part access to information. Follow these three actions among members and the Community and you will be delightfully surprised how positive communication will increase.
Other measures to improve communication include being consistent with checking and responding to emails – keeping up to date with communication is the holy grail to keeping issues at bay.
Lastly, holding regularly scheduled Strata Council meetings and the sharing of meeting information creates a happy, healthy and productive environment.
Bonus
We understand, in today's landscape, not all of us are holding in-person meetings anymore, which is why we came up with 5 Tips for Running Virtual Strata Council Meetings to offer virtual solutions for our Strata Councils.
Did you know, we have a fully compliant Strata Council Voting feature in our Tribe Home community platform which allows Owners and Council Members to make decisions on important issues between Council meetings.
2. Rules are NOT meant to be broken
In BC, the Strata Property Act and Strata Council bylaws dictate how the Strata Corporation functions day to day. Community bylaws are reviewed periodically (amending strata bylaws and rules) to ensure they meet the needs of the community.
In essence, adhering to both the provincial and community regulations mitigates risk, and confusion and leads to the smooth functioning of Strata Council operations.
3. Be a good listener
A difference in opinion is common among Owners and members of the Strata Council. We love to see the collaboration and variation of perspectives evolve within these groups. However, without the ability to actively listen with an unbiased ear – Councils can run into trouble. The best way to navigate these differences is by leaving your ego at the door and keeping an open mind to all opinions and views put forward. Just because you don't agree doesn't always mean it's wrong
Possessing the ability to openly listen to varying opinions, concerns, and suggestions can go a long way towards maintaining a cordial professional relationship between the Strata Council and its owners.
For example, varied cultural and even political backgrounds between Council members and Owners can undoubtedly lead to disagreements if not managed correctly. To combat these threats, Strata Council members need to practice conscious listening and express empathy while listening to other opinions and letting the decision making to the elective body.
Unfortunately, miscommunication can often lead to misunderstandings within members, which is why sharing clear and informative meeting minutes with Owners and Council Members ensures all parties are well-informed and have full transparency on topics being discussed.
4. Strong Financial Planning
The Treasurer's role is to oversee the financial health of the Community. While the accounting teams prepare statements and manage financial operations, the Treasurer must review operations and the statements.
Regularly reviewing financial statements and creating budgets, forecasting needs and expenses, and being proactive rather than reactive planning can avoid hassles and tensions among the Council and Owners. Being on top of financials helps create a sense of confidence between Council Members and Owners in their abilities to manage the Community successfully.
Simple ways to do so include filing the information safely and properly labelled e.g., Expense reports, budgets, and invoices for easy access. Things can get messy if there isn't a contingency fund set up, an invoice is lost, or there isn't paperwork in place for units on sale.
5. Have a strong emergency plan
Being involved with your Community and being prepared in case of emergencies sends out the message that you care. Health emergencies, fire, water logging, and sewage back-up are situations you don't want to be unprepared for!
Having emergency plans ready and emergency contacts in place and working with vendors to action them effectively, up-to-date insurance policies and attending to the issues on a timely basis is a requisite to be a successful Strata Council.
6. Transparency
Transparency is paramount! All Records shared within a Strata Council should be up to date and disclose all relevant matters to the parties involved. Hiding any discrepancies or important issues can and will only lead to conflicts. Owners have access to all necessary documents they need on their Tribe Home account and Council members have access to specific files in their "council only document" centre on Tribe Home.
We've collaborated with some of our top Community Managers (aka Property Managers) to come up with these and other "must-know" tips in our Strata Council – The Guide To Success [Strata 101 Series] guide.
Strata Council and Tough Decisions
Council members can be presented with tough decisions and challenging situations. The best way to deal with them is to have an impartial and unbiased take and make decisions based on good faith and logic.
While it is the responsibility of the Property Management Company to follow up and collect fees, there may be other decisions taken that not all owners may not agree upon.
However, as an elective body, it is the responsibility to ensure the smooth operations of the Community. The Council is there to look after the Community and protect owners' assets "aka their home". It is one of the most important duties of the Strata Council to protect the interests of the corporation and the owners.
Conclusion: A Strata Council does not have an easy job!
A Strata Council will only function well if they have the support of the Community. It's important to remember that for it to run successfully, there needs to be a collaborative effort between the Council and the Community members.
The Strata council must have a Community's best interest at heart and strive to create an enjoyable Community experience!
If you are in the market for a Property Management Company to assist with the operation of your Strata Corporation, we've come up with a comprehensive guide to help councils understand if Tribe Management is the Right Partner for your Community.