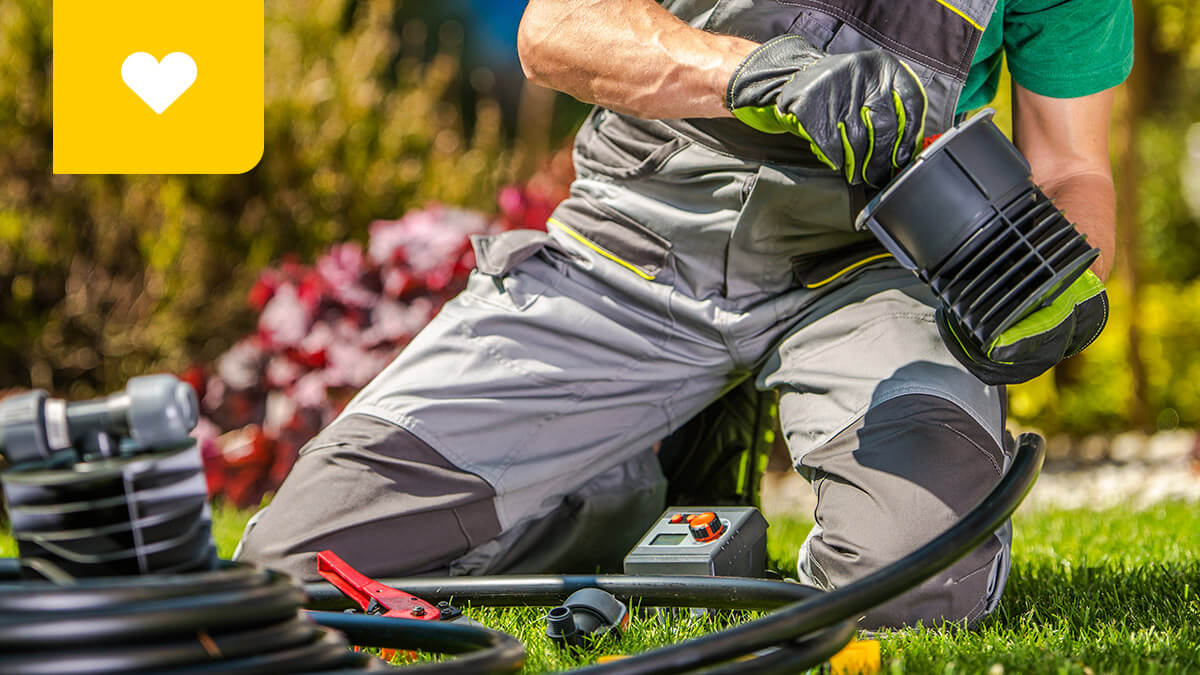 3 Spring "Must-Knows" for Strata/Condo Living
The cold, wet months of winter are nearly behind us. As the weather starts to take a turn for the better, we have 3 tips to help you and your community get ready for Spring.
Regular seasonal maintenance on your home will help to maintain its value and appearance, as well as address issues before they become major headaches. Keep reading to find ideas to keep your home shiny and your community safe during these spring months.
---
Clear Gutters and Drains
With the temperature levels rising and an increase in moisture and humidity, it is important now more than ever to keep an eye on the drains and gutters for your unit. Regularly check for wet leaves, fallen debris or anything that could keep your drain from allowing water to flow.
Report a leak or backup
If you spot a leak or backup, please report it to your Community Manager right away.
If you are a Tribe client, submit Help Desk Ticket through your online platform and your Manager will address it in a timely manner.
Wash Your Balcony Safely
Before you reach for the hose to start cleaning off your balcony or patio, check your bylaws to ensure you are permitted to do so. Some buildings hire professionals to handle the cleaning or have specific rules on what can be used to clean patios and balconies.
Once you have confirmed what your bylaws permit for balcony cleaning, review the following important points to avoid damaging your property or your neighbour's.
Avoid Spillover
Whether you're giving your balcony a simple rinse or doing a heavy cleaning before it's time to pull out the barbecue or start sunbathing, it is important to be mindful of where the water from your washing goes. If there is runoff, clean it up properly to avoid impacting other homes.
Use soft-scrub soap only
When soaping your balcony, please ensure to use soft-scrub soaps only. Most municipalities use soft water...meaning that soap lathers even better.
Note: Using the correct type of soap also helps with preventing blockage in pipes!
Skip the power washer
Avoid using power washing machines to protect your community. Stick to regular hoses (braided steel hoses are the best to reduce the risk of water damage...see our Blog Article on 3 Common Issues Strata Councils Face to learn more) to get all your spring-cleaning needs done.
Clean HVAC Filters and Dryer Vents
It's not just the linens and cupboards that need spring cleaning, the mechanical systems of your property can benefit from some TLC too. While it's not too cold and before it gets too hot, Spring is the perfect season to ensure your ventilation systems are working properly.
Air Filters
HVAC filters are generally easy to access and simple to pull up to allow you to check if they need replacing. Filters that are clogged with dirt, dust, and pet hair are not effectively cleaning the air you breathe and can put extra strain on your system. Depending on the type of filter you have, you may be able to rinse it and reuse it, replace it with a new one, or may need to contact an HVAC specialist to order a replacement.
Dryer Vents
The lint traps in your dryer should be cleaned after each load of laundry, but we often forget about the dryer vent which can get clogged and become fire hazard if not maintained regularly. Hiring a professional to clean your dryer vent once a year can reduce the risk of fire and increase the efficiency of your machine.
Something to keep in mind!
World events have impacted the flow of goods around the globe resulting in supply chain issues across countless industries. Service professionals are reporting long delays in the delivery of parts and materials, which means any maintenance to your building will likely take longer than usual. We have noticed that there has been an increased wait time of an average of 5 – 8 weeks for these parts and materials to arrive.
Conclusion:

Prevention and Consideration are Key
After reading this article, we hope that you've picked up some important "must-knows" for this spring season whether it comes to keeping drains clear, balconies shiny or community smoking regulations. Our main priority at Tribe is to help keep YOUR community happy and healthy. We treat your homes like they are our own!
[BONUS POINTS]
The success of a Community depends on the respectful mindset of its members. Remember to be kind and report any emergency issues as soon as you see them. Below are a few additional reminders to maintain a healthy and happy Community.
Check for Leaks.
Water pooling around your hot water tank doesn't necessarily mean a leak, sometimes it can be as simple as condensation from the tank or pipes. If you suspect a leak or can't identify where water is coming from, contact a licensed plumber to investigate.
Review Smoking Bylaws.
With days getting warmer and more walks outdoors (finally!), it is important to follow your community bylaws on smoking and vaping regulations as they may be prohibited in your building or on your balcony or patio. If you are looking to dispose of a cigarette, ensure that you put it into the appropriate disposal bins around your property.
Some buildings may also require you to be responsible for checking the batteries on your smoke alarm and carbon monoxide detector. Keeping these in good working order is in everyone's best interest!
Be

M

indful of Noise Levels.
Our buildings are places for working, studying, and living. Please support neighbourly behaviour and keep noise levels down, especially in communal spaces such as hallways, elevators, and mailrooms.
If you're interested in more ways to keep your home well-maintained, don't miss our Fall edition maintenance tips!