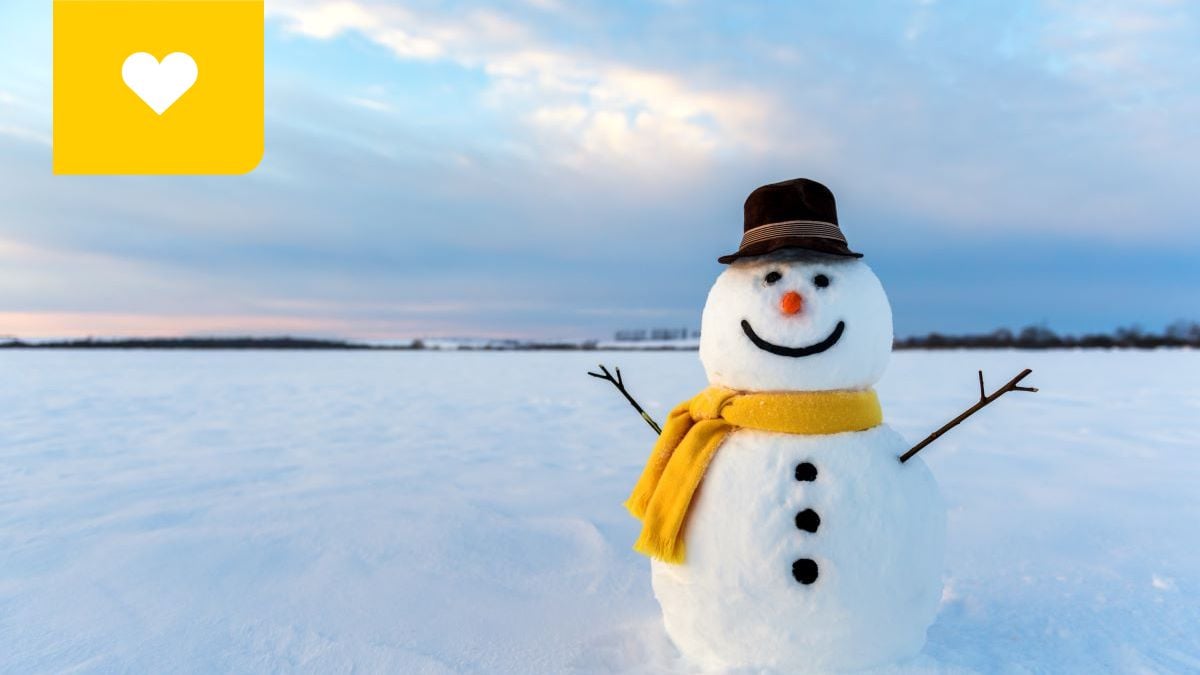 Winter is Coming – Prepare with Our Condo Maintenance Tips
We've covered Fall maintenance tips, but as the days grow colder, it is important as a Condo or Strata Owners that you prepare your home for the Winter season. Winterizing your home saves energy, prevents damage, and keeps you warm during snowy days.

We've gathered some top tips from our experienced Community Managers so you can confidently face the snowy days ahead, even if, like Jon Snow, you're no Winter expert!
Check Your Heating System
One of the most important steps in preparing for those chilly days and nights is checking your heating system. First, ensure both your thermostat and the building's system are in heating mode. Then, to check if warm air comes out of the vents, set your thermostat to 27 degrees. Place your hand over the vent after waiting 20 minutes to make sure it is blowing warm air.
To ensure optimal performance of your system, you should also replace dirty air filters. Filters typically require replacement every 6 months. However, if you have a furry pet like Fido, you may need to change them more often.
You can clean hydronic or baseboard heating (common in apartment-style condos) by using a vacuum to gently remove dust and debris. Keep furniture, rugs, and curtains 6 inches away for the proper airflow needed for this heating style to work well.
To avoid costly burst pipes and the disruption that goes with them, we encourage our Boards and Council clients to remind Residents to check their heating systems before the first freeze.
You can share reminders quickly on our Tribe Home Community Platform; faster than marshmallows melting in hot cocoa!
Examine Windows & Doors
To maintain a comfortable temperature without overworking your heating system, it's important to examine any areas where cold air could enter your Unit. To help identify any drafts, inspect your windows and doors to ensure they close tightly and there are no gaps around the frames.
You can often address gaps in the door or window with caulking or weather-stripping, but you will likely need a professional for repairs to the door or window hardware. You can refer to your Condo or Strata Bylaws or contact your Property Manager if you're not sure who is responsible for the repair.
At Tribe Management, our clients can view their bylaws for free anytime or submit a Help Desk ticket by logging into Tribe Home.
With windows and doors sealed tight against the cold, excess moisture from humidifiers, showers, and even cooking can cause condensation in your home. While a few drops of water may seem harmless, they can cause costly damage to windows, walls, and ceilings if ignored.
To reduce high humidity, try using bathroom and kitchen fans, and keeping interior doors open to improve air flow. Undertaking these easy steps will ensure the only thing hot & humid this Winter is your beach vacation!
Banish Blockages Inside & Out
Fireplaces
After a day in the cold snow, nothing beats toasting your toes next to a warm fire, so make sure your fireplace is ready. To prepare you should have chimneys, vents/flues, and fireplaces cleaned and inspected.
This ensures that they not only operate efficiently but safely. Built-up creosote and debris can pose a fire risk, such as carbon monoxide buildup in your home. Additionally, prioritize safety by taking a minute to test your carbon monoxide and smoke detectors, and replacing batteries as necessary.
Gutters & Drains
It can be hard to imagine in –30 but all that ice & snow can melt during Winter. To prevent flooding and expensive water damage, clear leaves and debris from your gutters, downspouts, and patio drains. Also, ensure downspouts direct water away from walkways and your home to avoid the formation of icy patches.
Your Strata or Condo Corporation may be responsible for portions of the annual maintenance described above. As always, it's best to check your bylaws or contact your Community Manager to determine the case for your Strata or Condo.
Prep for the Season: Small Steps, Significant Impact
The importance of preventative maintenance cannot be overstated. Taking a small amount of time now can save you from needing repairs in the future that are both costly and time-consuming. You will not only be protecting your investment but ensuring you can enjoy a warm and cozy home throughout the season.
We hope that the tips we've shared today will help make your transition into Winter as smooth as Gretzky on freshly zambonied ice! One of our goals at Tribe is to continually provide informative content on everything from condo maintenance to strata regulations. We believe in empowering Condo & Strata Owners with knowledge; a key pillar in our mission of providing Community Management with Heart.
To learn more about how Tribe is different from other Property Management Companies and discuss how we might serve your Community's unique needs, please don't hesitate to contact us today!
Psst...for more seasonal maintenance tips or a much-needed break from Winter, be sure to check out 3 Spring "Must-Knows" for Strata/Condo Living or 3 Summer "Must-Knows" for Strata/Condo Living.
[BONUS] Avoid Holiday Décor Headaches
Strata and Condo communities can consist of vast mosaics of diversity, with Residents and their families celebrating traditions and holidays in different ways. The colourful lights and bedazzled Spruce trees in your neighbourhood may inspire you to plan to do the same.
But wait! Condominiums and Stratas often have bylaws or policies surrounding holiday décor to maintain safety and manage common areas. Most often a Community will have bylaws or rules about:
Installing decor on your balcony such as lights.
Hanging anything on your unit door, for example, a wreath or banner.
Having a real Christmas tree in your home.
Placing items in the hallway outside your unit including doormats.
Furthermore, the bylaws of your Community may specify the time of year when certain decorations are allowed, including a deadline for their removal.
No matter your holiday traditions, adhering to your Strata or Condo bylaws & policies is essential. Doing so is key to a happy and healthy community, now that's something to celebrate!