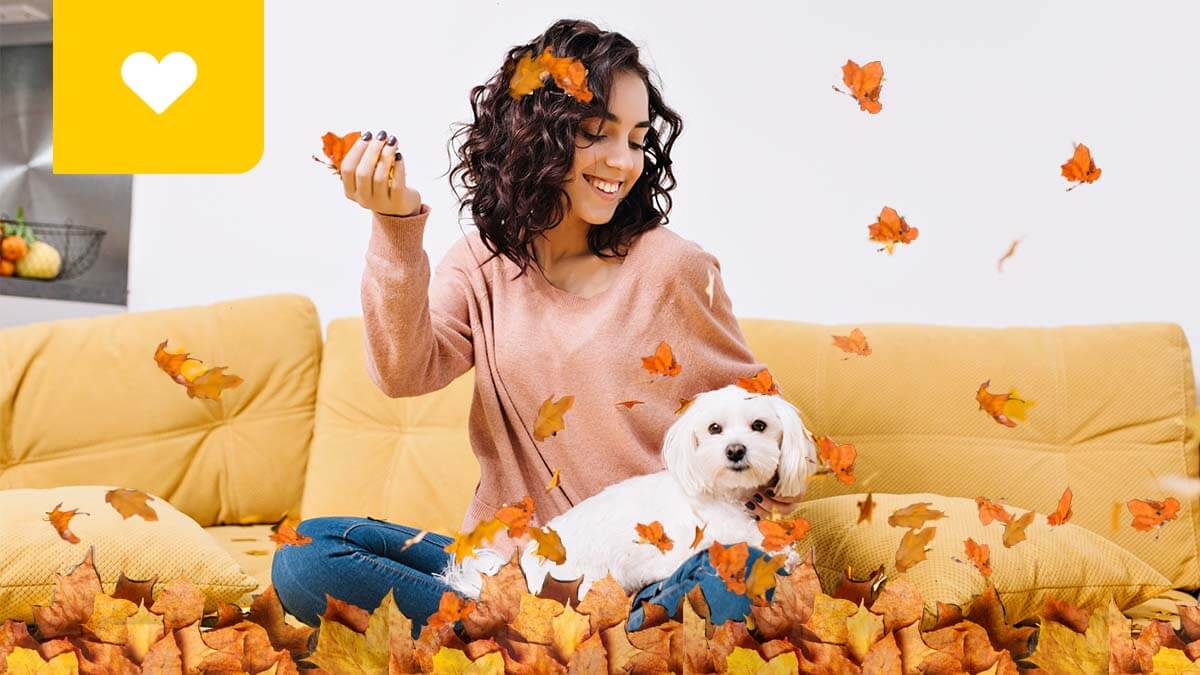 Building Maintenance Tips for your Home, Fall Edition
The fallen leaves and folks wandering around in warmer jackets make it official. There is no denying it's Fall! From maintaining your condo heaters to storing your summer tires, there are simple things you can do to keep your home safe and avoid costly fines.
Let's take a look at some of the easy ways you can prepare your condo and community for the change in season with these building maintenance tips for your home
Stay Warm and Dry
Before the temperature dips too low, you'll want to ensure your heaters or fireplaces are working properly. Different types of heating systems require maintenance unique to them. Your baseboard heaters, furnaces, and fireplace may need to be cleaned or serviced to function efficiently. Know your home!
Keep Balconies and Patios Safe
As the weather begins to turn, clear off any loose furniture, BBQs, or décor from your patio or balcony to avoid flyaways, water pooling, or other potential damage to personal or common property. If you have been required to turn off your outside water line in the past, it is likely time to do so now. If a hose bib is not "frost-free", the line to your exterior water spigot can be damaged or cause flooding if water becomes frozen within the line. Reach out to your Community Manager if you aren't sure if this is your responsibility.
Clear Clogged Gutters
We don't call it "fall" for nothing! All those orange and red leaves may be beautiful but can lead to clogged gutters and drains. Be sure to report any clogs on communal drains or gutters to your Community Manager. If you are responsible for the building maintenance of outdoor areas, remove any broken tree branches, dead plants, and leftover foliage so you do not have a yard filled with debris to clear come springtime.
Store Summer Tires Safely
Icy and wet road conditions require vehicles to be fitted with appropriate seasonal tires. But what do you do with your summer tires during the colder months? Check your building's bylaws for any restrictions on storing tires or other items in your parkade.
Decorate Responsibly
Feeling festive? Review your building bylaws before you venture out on the ladder to string the lights or chop down the perfect Christmas tree. Due to fire hazards, many buildings do not permit real trees indoors. And some buildings restrict outdoor lights and decorations as they can negatively impact neighbours. Avoid being disappointed, or worse receiving a fine for breaking a strata/condo bylaw.
Seal Up!
To ensure you stay warm and toasty this Fall, don't forget to check for gaps in windows and doors. Consider weather stripping as a cost-effective option to retain the heat and keep your home warm. Moreover, inspect your existing weather strip for damage and replace it accordingly to keep your heating bills in check.
Check your smoke/fire alarm detectors
Fire safety should always be a priority, and that entails testing out your smoke and carbon monoxide detectors. Replace batteries and dust them to keep them clean and ready for use. And if you haven't already, install a smoke detector in your home.
Air Conditioning Uni

t
Ensure your AC is turned off and covered to protect it from frost and other elements that might affect the proper functioning of the unit.
Conclusion: Take small actions to prepare for the season
Your time is valuable and so is your home. A few quick steps can prevent major issues from causing damage or resulting in fines. Our main priority at Tribe is to help you keep YOUR community happy and healthy. We treat your homes like they are our own!
Bonus Reminders!
In addition to maintaining your building, being a good neighbour is an important part of belonging to a happy community. Here are a few small things you can do to help keep your community thriving.
Smoking: Reference your community bylaws for smoking and vaping regulations before lighting up. Where smoking is permitted, please dispose of cigarettes or waste in a responsible manner.
Noise: Living in a communal residence means being considerate of your surroundings and your neighbours. Be respectful of any noise restrictions in place at your building. Suggestions include putting down carpets or not wearing shoes on hardwood floors to reduce sound transfer. We're all in this together!
Leaks: More rain and precipitation can expose hidden leaks that can cause extensive damage to your building. Report any leaks that you spot to your Community Manager as soon as possible so it can be investigated quickly. If leaks happen after hours, please call our emergency line at 604-343-2601.
If you're interested in innovative ways to create a robust community, read the section on how to "Support Neighbourly Behaviour" in our 5 Ways Strata Councils Can Support Their Communities Blog Article.