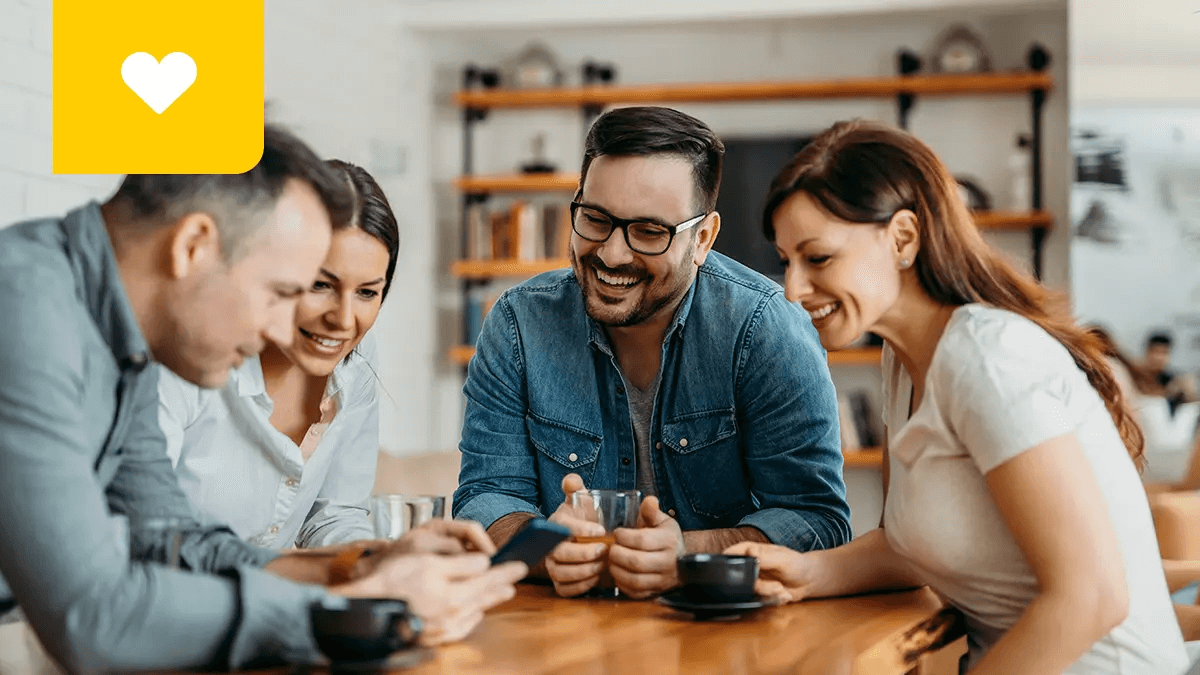 The Alberta Condo Board Guide to Success
One of the greatest aspects of living in a Condo Corporation is having a genuine say in your Community operations. Whether serving on your Condo Board or thinking about volunteering, it is essential to know where improvements can be made, how they can be implemented and how you can serve an effective term.

This is an all-in-one survival guide to support you and your Condo Board in making better decisions and feeling more confident in your role.


We have spoken to our top Community Managers in Alberta to learn their go-to tips, which we have compiled in this blog to drive you and your Board on the path to success.
What is a Condo Board?
A Condo Board is a group of members responsible for ensuring the Condo Corporation is well-managed including overseeing day-to-day operations. This includes areas such as financial management, bylaw enforcement, and abiding by the guidelines set by the Alberta Condominium Property Act.
If you think about a Condo Board as an art museum, the members would be like the Gallery Directors...that is if there were multiple Gallery Directors at one museum. Art Gallery of Alberta? Contemporary Gallery? These are some of our favourites! Gallery Directors facilitate team huddles, organize upcoming plans (new exhibits) and ultimately make the gallery a space welcome for all – or in our case, a happier and healthier home.

What is a Condo Board in charge of?
If we were to summarize it in one word – it would be Plenty!
A Condo Board is responsible for various tasks in a Condo Corporation, such as ensuring financial statements are reviewed, proposals for maintenance requests are approved, the renewal insurance terms are taken care of, and ultimately all maintenance and upkeep are carried out. The Board must ensure that the Property Manager (if they choose to work with one) is up to date on the day-to-day operations of the Condo Corporation. In a nutshell, it's all about collaboration!
At Tribe, our licensed Property Managers are known as Community Managers. This is because we take a people-forward approach to Property Management.
Even with years of experience and a hardworking team, it is normal for them to face challenges. Luckily, we've compiled a list of common issues Condo Boards Face in Alberta and how to solve them.
Alberta Condo Board Responsibilities, Roles and Tips for Success
There are four essential positions in a Condo Board: President, Vice President, Treasurer, and Secretary.

These positions are commonly delegated at the first Board Meeting after your community's AGM. Each individual has a clear understanding of their responsibilities and what functions they oversee to allow for smooth sailing throughout the year!

We've prepared an outline of what each role entails, the core responsibilities, and ways to be successful in the position:
Important Responsibilities
As the leader of the Condo Board, the President often represents the Condo Corporation in case of emergencies.

The President is in charge of facilitating and delegating. This includes identifying that the team has the necessary resources to do a good job.

Finally, as the head of the Board of Directors and community leader, the President must also be good at listening to Board Members and Owners.
How to be successful in this role
Lead effective Board Meetings.

As the facilitator of meetings, Presidents must be forward-thinking and well-prepared. They will collaborate with the Community Manager to chair meetings.
Important Responsibilities
Like politics, the Vice President's role is commonly the individual who keeps other members on their toes and needs to be ready to step in if the President cannot perform their responsibilities.
The Vice President may also oversee a portfolio of important community committees including a Landscaping Committee if the community has lots of greenery or a Security Committee if the community resides in a busy area.
How to be successful in this role
1) Keep tabs on the status of the Board and Community.
As next in command, the Vice President must be prepared to step in and act as the Chair if the President cannot fulfill their duties or they need a second pair of eyes.
Important Responsibilities
The Treasurer is tasked with maintaining the community's financial health.
This means collaborating with other members and the Community Manager to review financial statements and create a budget during an allocated period.
How to be successful in this role
1) Collaborate with the Accounting Department in your Property Management to get to know the financial statements.
Review financials on a monthly basis and ask questions to your Community Manager to become knowledgeable.
2) Work with your Property Management Company and be ready to answer financial questions that arise at the AGM.
Keeping organized and having a good finger on your community's economic pulse is key to keeping your community in the loop.
Important Responsibilities
The Secretary is the "go-to" person for meeting minutes. Meeting minutes contain information written before and during a meeting to document the discussion.
A Secretary ensures that the minutes are approved by working with the Board and that all information is documented properly. If the Community Manager is not present, the Secretary is responsible for taking the meeting minutes.
How to be successful in this role
1) Make sure documents are easily accessible to owners and residents by collaborating with your property management company.
Some Owners may ask where they can find the meeting minutes! Answering these questions is a key part of being the Secretary.
2) Ensure clear communications.
Communities are made up of lots of people. It is crucial to keep information flowing, so the Condo Board and Owners stay updated.
Building upon the above positions, your Condo Corporation can further benefit from creating sub-groups or Committees. Common groups include Landscaping Committee, Social Committee, Parking Committee, Exterior Modifications Committee, and more!
We're on a mission to connect all community members through education and inclusion; that's why we can't emphasize enough how important it is for members, owners and residents to know about the Condo Board Roles and Responsibilities.
Condo Board FAQs
How much power does a Condo Board have?
Condo Boards hold power within a community, enforce bylaws and regulations, and amend existing bylaws if there is a majority vote among owners. Moreover, they have the power to prioritize projects within a community, I.e., decide which common areas require maintenance and how much of the budget will be allocated to that area within the community.
Living in a condominium corporation means positively contributing to the community. When you vote for a resolution and represent Owners and Residents, it is essential to do what is best for your community. Specific rules about how a condominium corporation in Alberta must operate can be found in the Alberta Condo Act.

How is a Condo Board formed?

It is crucial to ensure that your Condo Board is made up of the right people to have a highly functioning, successful community. Therefore, an annual election takes place at the Annual General Meeting (AGM) to bring in new members.

Before casting your vote as an Owner, consider the following:
Does the candidate demonstrate leadership, altruism and collaboration?

Does the candidate display care, diligence and the ability to communicate well?

Does the candidate hold experience in a role like the one they are running for or do they have the dedication to learn new skills?
Does the candidate possess efficient time management and be willing to put their time into a role to serve the community?
According to the Alberta Condominium Property Act, every Condo Board must have at least three directors.
The term for a director can last for up to 3 years, depending on the community bylaws, and typically seats are open to being voted upon at every AGM.
To run for a position, you must inform your Board before the AGM so that your name is shared in the AGM package, which is shared with your community before the meeting.
Who is eligible to sit on a Condo Board?
To run for a position in Alberta, you must be an Owner or hold a proxy assigned by the Owner. For example, a family member of an Owner may run for the Board if they hold a proxy.​
As an Owner, you must NOT:
Have a Co-Owner who is also sitting on the Condo Board. This ensures equal

representation by not allowing more than one individual per condo lot to sit on the

Board.

​

Have arrears in payment more than 60 days.

​
While these are the main reasons someone may not be eligible to sit on the Board, this list is not exhaustive. If you live in a Tribe Community and have questions about whether you are eligible to serve on a Board position or how to sign up, please get in touch with your Community Manager.
Can Condo Board Members be paid?

While it is not illegal for Condo Corporations to pay members in the form of a stipend permitted in the bylaws, it is very rare. Being a member is a volunteer position and is not usually paid.
Note: It is important to disclose any compensation (monetary or other forms) in writing in the budget if remuneration occurs (keep in mind it is rare to take place). This promotes transparency and open communication in the community.
How long is a term on a Condo Board?
Each term on the Board can last up to three years unless your bylaws state otherwise. Typically, the terms of Board Members are staggered so that not all members finish their term at the same time, allowing for knowledge transfer.
We commonly get asked whether a Board Member can be terminated during their term. The answer: yes, it is possible.
A Board Member may be removed if they no longer meet the requirements set out by the Alberta Condo Act and/or the Bylaws of the Condominium.
Survival Tips for Board Members
If you have been selected for a position, don't fret!
We have prepared some quick tips to introduce you to this world and make you feel like a superhero:
Act proactively.

With every season, there come specific cases your Condo Corporation should prepare for. In the summer, you should remind Owners and Tenants about BBQing rules. In the Fall, you should be mindful of things like gutter cleaning. Find some tips about season-specific suggestions in our blog about must-knows for Summer

and

must-knows for Fall.

Have the necessary documents on hand to use for informed decisions. Trust us; we know that there's a lot to know when it comes to property management. When joining the Board, the best thing to do if you don't have a Community Manager is to have documents such as the community bylaws for your Condo Corporation ready and to review agendas for meetings in advance so you can make educated decisions.


Establish your boundaries

. As a Member of the Board, the odds of a neighbour approaching you to ask about matters outside an official Board Meeting are high. When this happens, you should politely inform them that you don't have the authority to speak for the Condo Board as a whole and that they should send a written submission to the Board via the Community Manager for review at upcoming meetings.




Keep an open mind.

Every Property Management Company operates a bit differently. Whether it's their service delivery approach or a specific set of processes – it takes time to get used to. Therefore, it is crucial to keep an open mind as not only do they need to get your Condo Board onboard but your entire community! Keep an unbiased view when getting started and be open to any changes that may take place.




Be ready to take action.

It's time to roll up your sleeves and ensure meaningful work gets done in your community. As a Member, be prepared to stay proactive, involved, and willing to help.




Know when your meetings are scheduled.

Because the times and dates of all Board Meetings are established well in advance, make sure that you keep your calendar free and inform your Board President or Community Manager if you cannot make it. If the quorum is not met (there are not enough voting members present), the meeting may be rescheduled for another time.



HAVE FUN!

Being on a Condo Board can be a severe and challenging responsibility. Don't lose sight of the fact that maintaining your community is also about connecting with other humans and enjoying your time together as you work toward common goals.
By following these quick and easy tips, we're confident that you will rock your role on the Board. Remember: stay calm and level-headed and always use your best judgement.
What is the relationship between a Condo Board and a

Licensed

Community Manager?

Serving on a Condo Board is a serious responsibility, and your Board should have the support it needs to ensure your community is well-maintained. However, you don't have to go it alone.
Your Condo Corporation may choose to hire a Property Management Company to handle tasks such as finances, administration, building maintenance, and community building. Having a professional in the industry on your team can make your life much easier!

It is important to note that while Property or Community Managers are a great source of information, the ultimate responsibility of decision-making is done by the Board.
Curious to learn more about the Roles and Duties of Condo Boards vs. Property Management Companies? We got you covered.

Community Managers cannot make legal recommendations for your community, but they can provide real-life experiences, share their expertise for increased efficiency of operations, and support your community in fostering a happy community. Think of them as trusted advisors! That's why it's important to learn how Condo Boards should collaborate with their Property Management company.

Conclusion
Now that you understand the responsibilities of a Condo Board and tips on how to be successful in your community, we invite you to talk with a Community Manager expert about how we can help you.
In our experience, the Alberta Condo Boards that thrive not only get the job done but do it in a way where Owners feel like their interests are heard. It is about putting your community on the right track, as your community is your home. Think that a Community Manager can help your community? Contact us today!