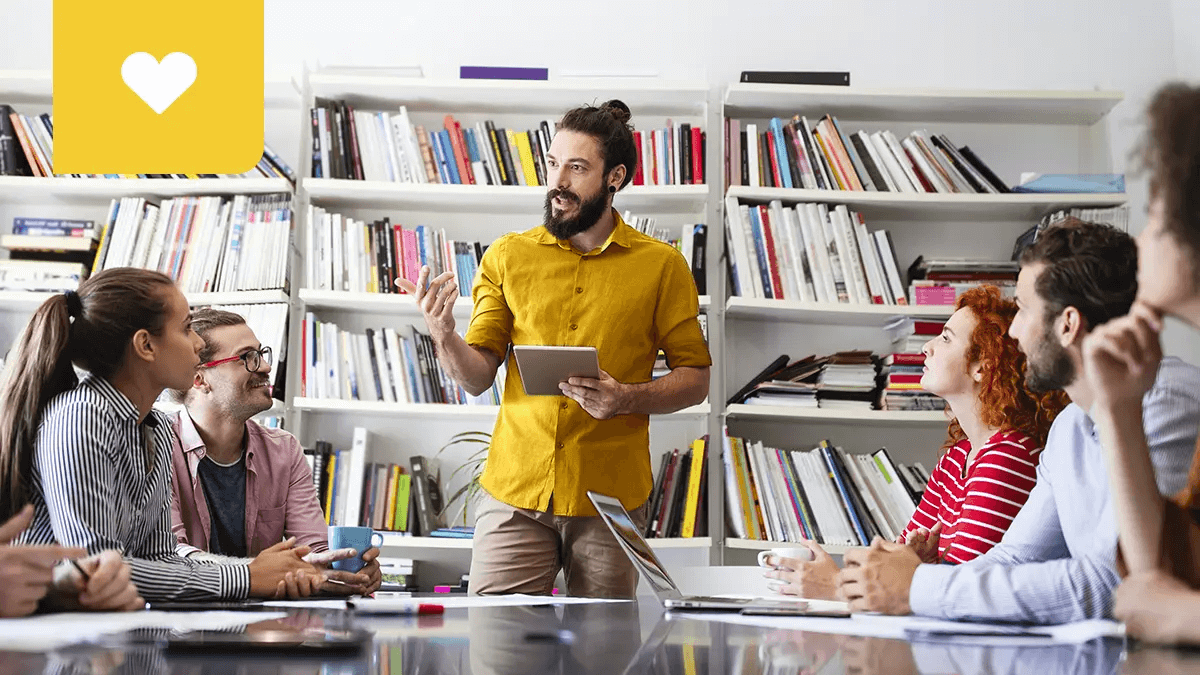 How Condo Boards should Collaborate with Property Management Companies
Are you a part of your building's Condo Board and curious about how to MAXIMIZE your relationship with your Property Management company? You've come to the right place.
From managing amenities, handling payments, overseeing maintenance, finding insurance, and more, your Property Management Company is your go-to...so how should your Condo Board work with your Property Manager to check off all the boxes on your list while making it an enjoyable experience?
Visiting us from Alberta? We got you covered. Check out the Alberta Condo Board Guide to Success
We've prepared a few tips to help you and your fellow Condo Board members in navigating your relationship with your Property Management company.
What to expect from your Property Management Company
The first thing to understand is what your Condo Board can expect from your Property Management Company... "responsibilities-wise."
Below is a table which outlines what a Property Management Company CAN & CAN'T do. To learn more, visit our blog about "Roles and Duties of Condo Boards vs. Property Management Companies."
What Property Management Companies CAN d

o

✅

What

Property Management Companies CAN'T do ⛔

1. Support with Financials

1. Make Decisions

2. Property/Building Maintenance

2. Offer Legal Advice

3.

Administration

3. Raise Condo Maintenance Fees

4. Building Management

4. Solicit Proxies
Once you feel more confident in knowing what your Property Management company can or cannot do for your Community, let's move on to how your Condo Board of Directors can work effectively with your Property Management company.
Note: The documents which outline what a Property Management CAN and CANNOT do are determined by:

Condominium Act, 1998

(Ontario)

Condominium Property Act

(Alberta)

Each building's Condo Corporation's own legal documents (such as bylaws).
Tips to Build a

Strong Relationship with your

Property Management Company
When building a solid relationship with your Property Management Company, understanding and communication are key to a healthy professional relationship. Here are a few tips for creating a strong relationship with your Property Management Company:
1. Patience - The information takes time to transfer
As with any new partnership, it takes time to become acquainted and learn about the new party; in Property Management terms, it's the same! Typically, your new Property Management Company requires all building documents within the first 15 days of management and all financial documents within the first 30 days.
After this time, your new Property Management Company will review the information provided by your previous company. Be ready for your Condo Board to be extra involved in the first few months of new management to ensure a strong foundation is built.
2. Change doesn't have to be painful (At Tribe, it's what we do)
Perhaps you are used to working with one point of contact for your current Property Management company... but at Tribe, we believe that teams are mightier in numbers.
Tribe's Property Managers are supported by a team of Community Coordinators, Regional Directors, an in-house Accounting Team, a Transitions Team and our Managing Broker to answer all Property Management related inquiries and make sure you are receiving the most up-to-date information.
There is never a day when your Property Manager works alone. It's a TEAM effort.
Tribe's dedicated Transitions Team ensures you get the service you deserve and keeps the transition as smooth as possible. Our Transitions Team Lead, Transitions Coordinator, and Conveyancing Coordinators are here to mitigate any issues that may arise during the switch-over process.
We believe that changing Property Management Companies doesn't need to be difficult or overwhelming, but if it is, we are prepared to help.
3. Keep a positive attitude + be open to new routines/structures
Each Property Management Company has its own set of processes and ways that they conduct business.
It takes time to reach your entire Community. We're not just talking about your Condo Board; we're talking about getting all residents together and bonded as a community. This doesn't happen overnight!
Some things you should keep in mind when working with your Property Management Company:
4. Know your methods of communication
To maximize your relationship with your Property Manager, you should be aware of the following pieces of information.
What are your Property Manager's working hours?

Where can you find resources that your Property Manager would direct you to i.e. bylaws, documents, parking information, financials, etc

What is the emergency contact line?

What is your Property Manager's preferred contact email/phone number?





Tip: Email is commonly the best form of communication! It leaves a paper trail in case you need to reference any correspondence in the future.
Did you know? Tribe Management has an in-house product and software engineering team that designs and builds features for our Tribe Home communication and management platform with you in mind.
With Tribe Home, you can find everything about your home and building in one place – from Community Documents (our most used feature) to Unit Documents, important building notifications, communication records, and amenities bookings 24, seven days a week. Not to mention the ability to connect with your neighbours, organize events and build a sense of community!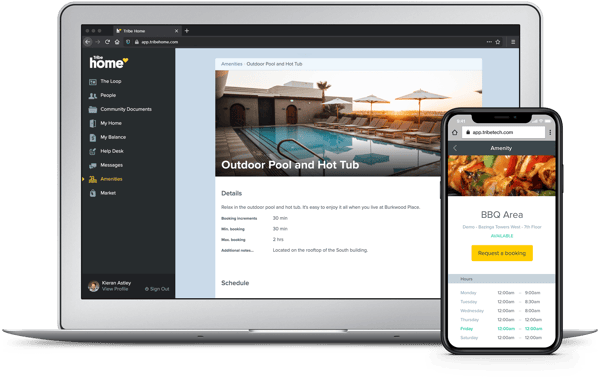 Continue to educate your Community.
Find seminars, demos, and general meetings that your Condo Board and Community can dial into. This will help familiarize your Community with the "inner operations" of your building and make them feel included in the decision-making process.
Did you know? At Tribe, we ensure our Property Managers are aware of industry information and trends through our ongoing industry knowledge sessions to help provide success for Property Managers. These are often led by the Condominium Home Owners Association (CHOA), Professional Association of Managing Agents (PAMA), and Canadian Condominium Institute (CCI), to name a few!
Use Communication Best Practices.
At the cornerstone of every lasting relationship is clear COMMUNICATION. Here are a few tips for your Condo Board of Directors and Community to ensure both you and your Property Management Company get your point across clearly and concisely:
Communication Overflow.

Property Managers receive an average of 75 emails a day. To avoid cluttering the Property Manager's inbox, please keep your Property Manager out of the loop when conversing via email with the rest of your Board of Directors. Once you have gathered all the input and finalized any decisions and actions required, this is the best time to loop your Property Manager into the conversation.





Tip: Avoid using long email threads.

I

nstead of forwarding a long chain of emails to your Property Management, summarize your past discussion in the body of the email. This makes it easier for the person on the other side of the screen to reply quickly.

Provide a clear summary/ask

. What are you hoping to get out of the email? Be kind and to the point. Your Property Manager manages, on average, 8-10 communities at a time. At the end of the day, we are all human and trying our best to support your Community.





Reminder: At Tribe, our people are essential to us.

Disrespectful communication/bullying directed toward Tribe Management staff will not be tolerated. We continuously work to create a safe environment for all employees and clients. We ask that you treat every interaction in a respectful manner.




Be informative.

Include info such as your name, building, unit number, or Condo Board position (if relevant). This avoids the need for follow-up questions and allows Property Management Companies to provide you with the support you need right away.





Tip:

This goes without saying, but outside of Condo Board meetings, please designate one person as the main point of contact between your Condo Board and the Property Manager. This helps keep information flow organized and efficient.
For more tips on how to communicate effectively, we have curated a list of secrets to successful Condo communication.
Conclusion
Your Property Management Company should feel like a lifelong partner. They are there to support you in your growth, challenge you to become a successful Condo Board and work with you to effectively manage your Community.
At Tribe Management, we are committed to cultivating happy and healthy relationships with all our Communities.