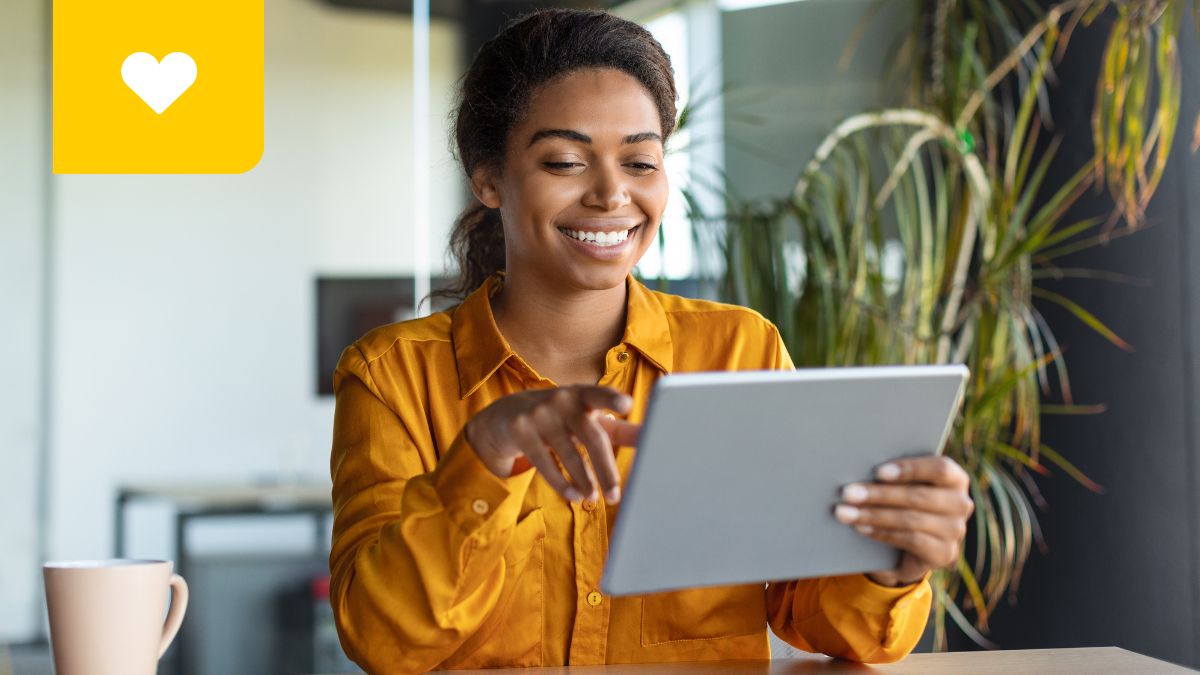 Proptech: The Digital Transformation of Property Management
Property technology (commonly referred to as proptech), refers to the use of technology in the real estate industry. Even if you are unfamiliar with the term, you've likely interacted with proptech. Whether it was adjusting the temperature of your smart home from your phone, taking a home tour on Matterport, or virtually remodelling your kitchen, proptech affects how we live, where we live, and how we interact with those around us.
Traditional Property Management firms have been slow to harness technology, leaving their managers buried in tedious paperwork and manual tasks. They've been able to operate "fine" with conventional systems up until now, so why change? The obvious answer is to give managers more time for direct collaboration with clients therefore supporting higher-priority work. However, the more pressing reason is that technology is essential in addressing an increasing Property Manager shortage that is simply not going to go away.
"We could easily use 200 or 300 managers in the industry tomorrow and it probably wouldn't fill the gaps," told Global News. "It is getting dire, and it's not just B.C., it's across the country." - CHOA Executive Director Tony Gioventu
What Do

e

s

Tribe's

Tech-Backed Services

Look

Like

for You

?
At Tribe Management, it will look slightly different depending on which chair you sit in; however, it will always include access, information, and heart.
Property Owners & Residents
Technology-enabled services allow for seamless self-serve options, easy access to information, and quicker response times. More specifically, it empowers you as a Condo or Strata Owner to:
Access community documents when you need them.

Check your unit's statement of account.

Pay one-off fees online.

Book the elevator when your new couch arrives.

Book the party room for your family reunion.

Submit bylaw violations or requests to renovate your unit.

Track your requests through visible help desk tickets.

Report issues in common areas.

Submit a warranty issue for your unit in a brand-new building.

Browse digital appliance and home manuals for your newly built unit.

Take advantage of exclusive community offers and discounts that harness the collective purchasing power of your community.


Strata Council & Condo Board Members
Tech-backed management services support the ability of your Council or Board to operate effectively, make informed decisions, and streamline your communication channels. It gives your team the ability to:
Keep everything at your fingertips with a one-stop-shop for communication records and strata

or condo

corporation documentation such as minutes, bylaws, and building rules.

Distribute important building communications with residents via a community message board and email notifications.

Make decisions and keep things moving, with voting tools that support minuted decisions in between Council Meetings.

Track the status of quotes for key projects with request for proposal dashboards.

Compare the health of your building, against buildings of similar age, and type, with or without amenities in your neighbourhood or other regions.

Check in on active support requests (tickets) submitted by members of your community to ensure they are receiving timely service.

Store an archived history of your community including units, requests, and Residents for easy access if or when you need it.




Community Managers
Technology-backed management services support their ability to prioritize tasks, focus on licensed activity, and provide proactive services that support the longevity of a community. More precisely, the right technology allows them to:
Manage the hundreds of requests received each week with streamlined communication tools.

Track everything from queries, tickets, vendor quotes, and correspondence with centralized dashboards.

Get up to speed quickly when taking on a new community by reviewing historic records and benchmarking a building's operational health against similar communities.

Provide faster support via Help Desk Ticketing that combines self-serve FAQs for Residents with a triaged ticketing system that assigns queries to the most appropriate and available person.
Enjoy the support of an entire team – from administration to accounting – trusting they have access to the most accurate and up-to-date information and processes to support seamless service delivery.




What are the Benefits of Tech-Backed Management Services?
According to the 2021 Census, over 2.2 million Canadians reside in stratas and condominiums; a number which is only expected to grow. However, the number of licensed and experienced Property Managers continues to dwindle in many cities.
Now, more than ever before, it is crucial that condominiums and stratas are managed efficiently and operate effectively. We detailed in the previous section how tools can simplify strata/condo operations and enhance the community experiences, so why not take advantage of them?
To summarize, leveraging property technology provides considerable benefits not only to Boards and Councils but also Owners and Residents in the following areas:
Communication & Visibility
Communication remains one of the biggest challenges for Condo Boards & Strata Councils. Property technology improves communication between Condo Boards or Strata Councils, Owners, and their Property Managers. It can provide visibility on key projects, with regular status updates or dashboards.
Efficiency & Automation
With the growing shortage of Property Managers across the country, it is crucial to identify and automate routine tasks with technology. In doing so, valuable time is freed up for Property Managers allowing them to focus on core management needs and goals. Technology doesn't replace your property management team; it makes them more efficient and responsive to your community's needs.
Accessibility & Empowerment
People go online to find information or answers, whether to look for the best sushi in Vancouver or to see who's headlining the Calgary Folk Fest. Boards & Councils can access their community and its inner workings in much the same way.
Owners can keep up to date on events, review minutes, ask questions and check their account balances, whether they're relaxing on the couch at home or on a sunny beach. Residents being able to access information and find answers to common questions can reduce the time required by a Council/Board or Property Manager to answer them repeatedly.
Knowledge Transfer
A change in manager, property management company or Council/Board members can result in a break in the continuity of information for a community. A successful transfer of records and project plans is more likely if everything is well documented, in one place, and can be handed over to the incoming person or team. Technology can support a one-stop approach for all things related to your community, allowing a more seamless transition when the time comes.
Property Technology's Shift from Optional to Essential
Proptech plays a pivotal role in improving property management, and the future of the industry will continue to be shaped by its advances. At Tribe, we've harnessed technology solutions to support our mission of simplifying Community Living and bringing greater efficiencies to the industry, and this effort makes us different from other property management companies.
You may be wondering if your Community is prepared for what lies ahead. Are Tribe's property management services the right match for your Community?
Let's chat! We'd love to answer that question and ask a few. Book a meeting with us to discuss your community's unique needs and learn if our tech-forward property management approach suits you.