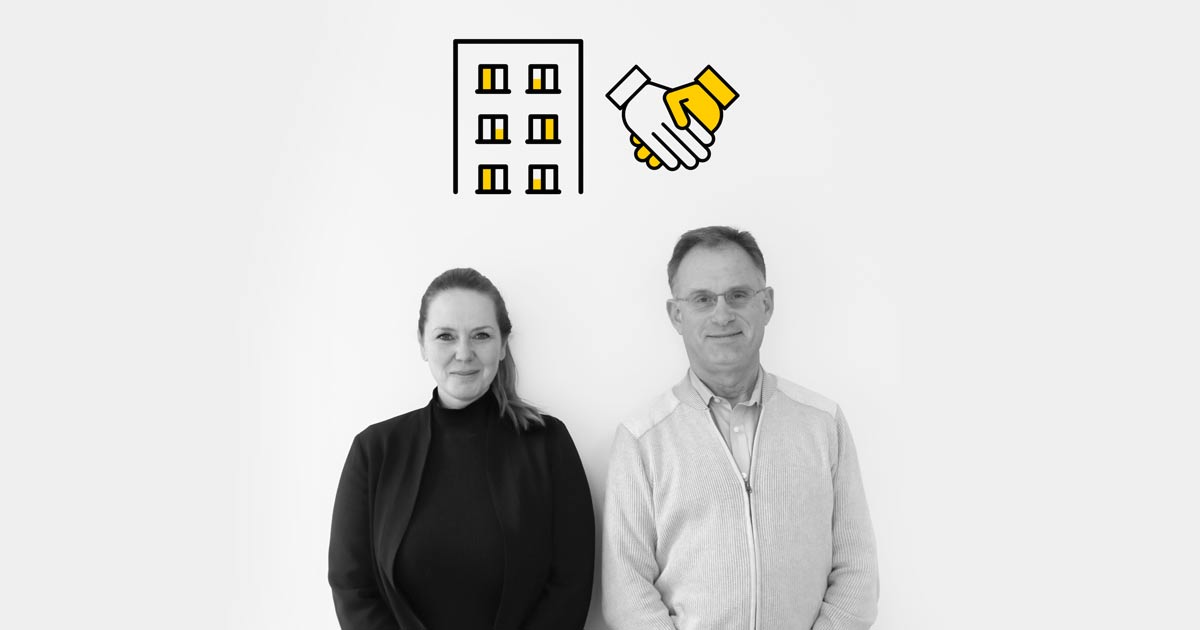 Tribe Management Acquires False Creek Management
In a move that highlights a culture of community and a values-led service model, locally-owned Tribe Management has acquired False Creek Management (FCM), a family-run strata management company, previously based in New Westminster.
As of February 1, 2019, the FCM team has moved into the bold yellow-splashed office of Tribe Management in Coal Harbour, Vancouver. Tribe's CEO Joseph Nakhla says it is an exciting move that celebrates growth and community for the company.
"Not only does this move strengthen our team with more resources and expertise, but it reinforces our community focus that is at the very heart of what we do."
Tribe's focus during the acquisition transition has been entirely on community management and maintaining the familial approach that FCM clients have been accustomed to.
"We pride ourselves on high-touch service, or what we call community management with heart," explains Tribe's VP of Management Services Fiona Therrien. "We have been working closely with False Creek Management to meet with each one of their councils to introduce ourselves and answer questions in order to make this a really heart-felt experience for everyone."
Managing broker and FCM owner John Cartwright, and Community [strata] Managers Argundas Bartas and Jason Kainth have joined the Tribe family, maintaining their current portfolios and bringing with them a high-level of professionalism and respect from their clients.
"While I am really proud to have grown False Creek Management as a family-run business, my wife and I have made the decision to slow things down, focus on health and look towards retirement," says Cartwright.
"I had been looking for a trusted company that would reflect our values, and put our employees and customers in good hands. I recognized a shared set of values with Tribe Management in how it operates as a locally-owned, community-focused boutique management company with a focus on people and service."
Tribe Management operates under six corporate values that include:
Tech-forward;

We've got chops;

It takes a Tribe;

365 days of gratitude;

Relentlessly untying the knots; and

We're not just setting the bar, we're taking it with us.
Learn more about what makes Tribe Management unique.
---
Tribe Management is recognizing a second milestone this quarter, having doubled in size since rebranding from Peterson Real Estate's strata management division in mid-2017.
In 2018, Tribe welcomed 12 new positions to its team, plus five more in the first quarter of 2019. For CEO Joseph Nakhla, this growth represents a real desire for change within the industry.
"In an industry typically known for having a real shortage of available talent, we are continuing to attract the best in the business," he explains. "High-quality candidates are approaching us, saying they have heard about our company and its approach to strata management and they are expressing interest about joining our team."
Looking forward to 2020 and beyond, Nakhla points to the company's people- and tech-forward business strategy that leads with community at its core.
"What is important to us is that any growth we see reinforces our ability to provide caring management services for our loyal customers, while supporting our drive to push for a higher bar of excellence in this industry."
More information
Jennifer Laidlaw
Director, Marketing + Communications
Tribe Management
604-343-2601