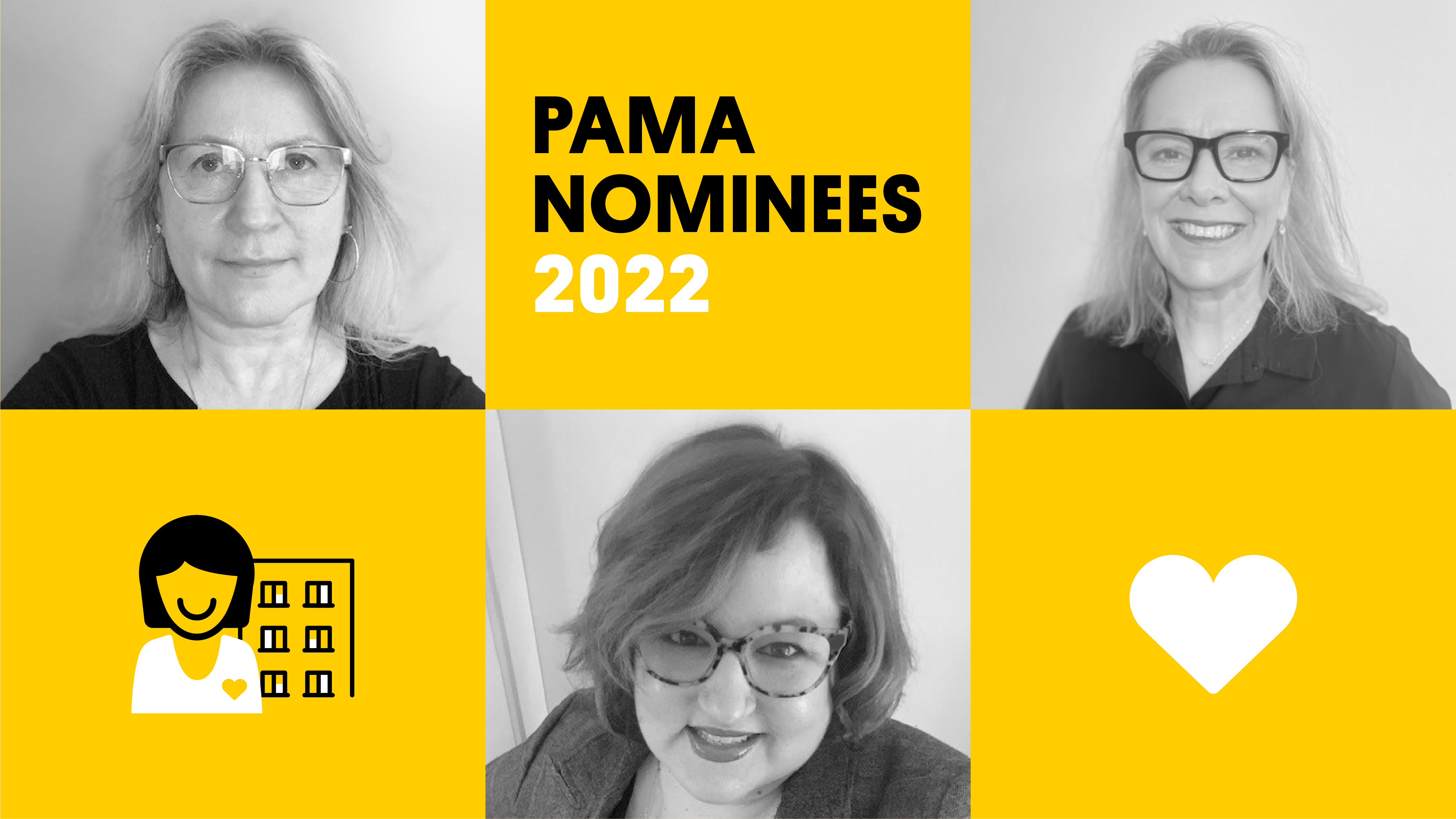 Tribe Management Nominated for 2022 PAMA INDUSTRY AWARDS
There are a lot of superstars to celebrate in the Real Estate Industry! Property Managers and Industry Specialists provide their clients with valuable knowledge, experience, and expertise every day.
Tribe is thrilled to announce that three of its employees have been recognized in the recently announced list of nominations for the 2022 PAMA Industry Awards. Tribe Nominees include Pamela Zak – Strata Property Manager of the Year, Felicia Massoud – Rental Property Manager of the Year, and Carrie Okines – Rookie of the Year, covering three of the five categories available.
What is PAMA?
Founded as a non-profit organization in 1970, PAMA (Professional Association of Managing Agents) promotes pro­fessional and ethical residential property man­agement across British Columbia. To recognize the outstanding achievements of industry members, PAMA hosts the annual Property Management Industry Awards to celebrate Excellence, Leadership, and Integrity in the industry.
The 2021 winners will be announced at the PAMA Industry Awards Luncheon to be held at Buildex Vancouver at the Vancouver Convention Centre on Wednesday 23rd March 2022.
Meet the Tribe Nominees
Representing Tribe at this year's PAMA Industry Awards, Pamela, Felicia, and Carrie are examples of the standards the industry strives for. They have each succeeded in embodying the values that are important to the continued success of community and property management.
Strata Property Manager of the Year Nominee, Pamela Zak – Director, Management Services
Overseeing the Tribe property managers in BC, Pamela is valued for her industry experience and the leadership she provides her team of strata management professionals. Pam plays a key role in developing the knowledge and skills of managers across the industry and demonstrates exceptional dedication to delivering high-quality service to clients. She provides honest, quality advice and delivers it in a professional and kind manner.
Rental Property Manager of the Year Nominee, Felicia Massoud – Community Manager
Felicia is a long-time member of the industry and continues to remain passionate about meeting her client's needs with a strong work ethic and a wealth of experience in rental management. Felicia proactively monitors situations before issues arise and showcases her commitment to teamwork by sharing her years of knowledge with newer members of the team and is quick to answer questions and provide mentorship.
Rookie of the Year, Carrie Okines

- Community Manager
Carrie is a relative newcomer to the industry with just under two years of experience as a Strata Manager but has already demonstrated her innate ability to solve problems, deliver quality service, and communicate effectively. Carrie is a self-starter with important skills such as reliability, listening, and issues management that will form a solid foundation for a long career.
Fingers Crossed!
Naturally, we hope our nominees are crowned the winners in their categories, but more importantly, we want to recognize them for their outstanding contributions to our organization and the larger industry. Join us in wishing them each the best of luck and a huge thank you for their hard work and dedication to making Tribe unique.